Elite Safe Services Tarzana
If you own a professional-grade safe, either for your home or business, it is essential to have access to a specialist like Expert Locksmith Tarzana who has proper knowledge and training on the tools and methods required for safe handling. Safe combination changes, unlocking, and repairs aren't something you should attempt to do yourself. High-quality safes require professional care, training, and tools to have them effectively guarding your belongings. Our company has been in the industry for a long time, and we know what it takes to provide quality safe services at affordable rates.
Lost Key or Combination?
The specialists at Expert Locksmith Tarzana have many different methods for safecracking. If you can't get inside your vault, it can be stressful- especially if you need immediate access to items inside. All you need to do is call our safe service line, and one of our specialists will be there in minutes to open it up. While there, we can also make you a new set of keys or reprogram your combination to avoid future lockouts. In this predicament, many people try cracking the safe themselves before calling a locksmith. Safes are designed to keep things extremely secure and locked away. Because of this, breaking in without expertise may lead to permanent damage to the lock. That's why Expert Locksmith Tarzana dispatches their technicians to your commercial property or residence as soon as possible, to save you time and restore access to your belongings.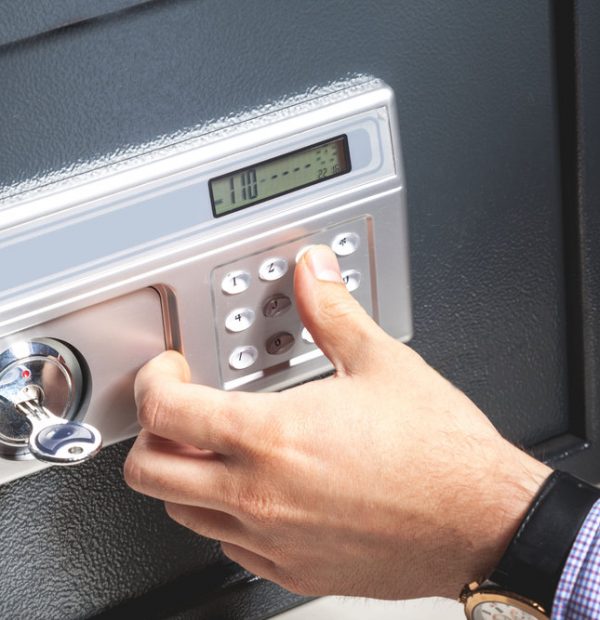 Will My Valuables or Vault Be Damaged?
The majority of the time, our locksmith specialists will be able to open your safe with ease, using a variety of methods. Depending on the security features of your particular safe, a technician will pick, drill, or saw his way through to retrieve the items locked in. No matter the case, we will put all of our efforts into doing so in a way that keeps your valuables intact, and does not compromise the integrity of the safe.
Wear And Tear
If you have a safe installed that's starting to show signs of wear and tear, we will refurbish it for you, so it works properly. Now and then, your safe may need some maintenance. Technicians at Expert Locksmith Tarzana will thoroughly clean, lubricate and grease the combination dial, change the lock's mechanism, and work on the body to restore your safe like new. They will also check the handles and hinges and ensure they are still functioning effectively or need tightening and realignment.
Safe Services
Safe Repair
Maintenance
Make Keys
Change Combination