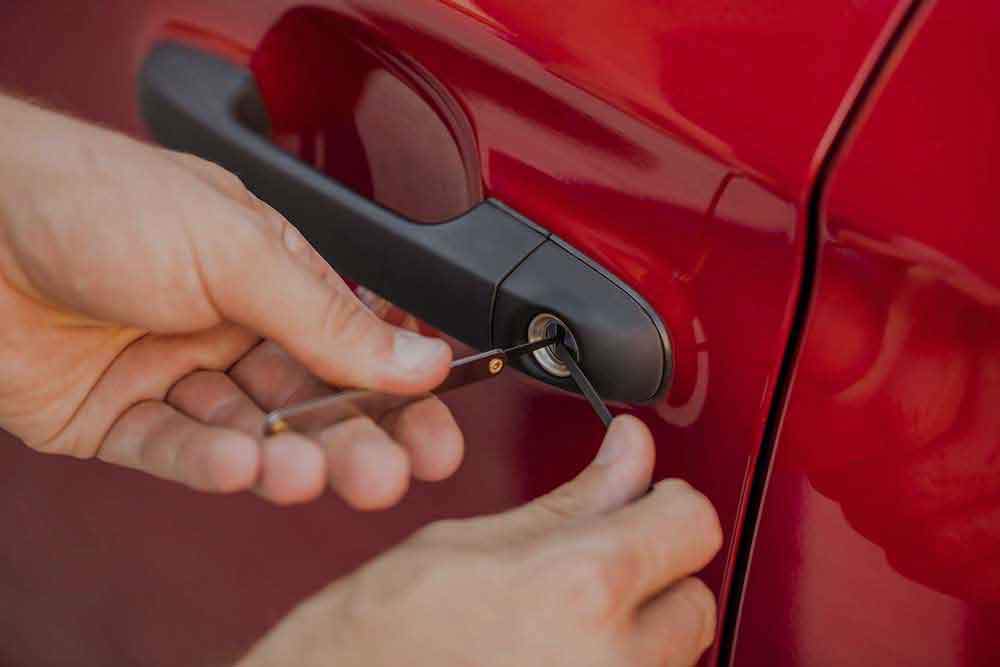 While there are many things that can go wrong while driving around in your car, locking yourself out ranks near the top of the list for the worst things that can happen.
Unless you have a spare key handy, there is little you can do in the moment once you shut your car door and realize your car keys are still hanging in the ignition.
The following tips are great to keep in mind when you are out driving. And they could potentially save you the trouble and embarrassment of a car lockout.
TIP ONE- USE BRIGHT COLORS
Using a brightly colored key chain can also help you keep track of your keys. Some other colorful items to use to help you keep track of your keys include brightly colored lanyards, charms, and other decorative items. A bulky key chain is harder to lose sight of.
TIP NUMBER TWO- SPARE KEYS
A good option to prevent locking yourself out of your vehicle is to have spare keys made. In addition to having spare keys made, you need to have easy access to them when you lock yourself out. You can have them at home in an easily accessible place, including the kitchen or in your bedroom.
While it might seem redundant, you can keep a spare key in your pocket or purse. Another thing you can do is hide your key somewhere in your vehicle. Usually in a magnetic box stuck in an inconspicuous place.
TIP THREE- CALL A LOCKSMITH
A final option is to have a locksmith's number handy for when you do lock your keys in the car. Have the number on hand either in your contact book or programmed into your phone. That way, if you do go through a car lockout, help is only a phone call away without having to worry about a yearly auto club membership.